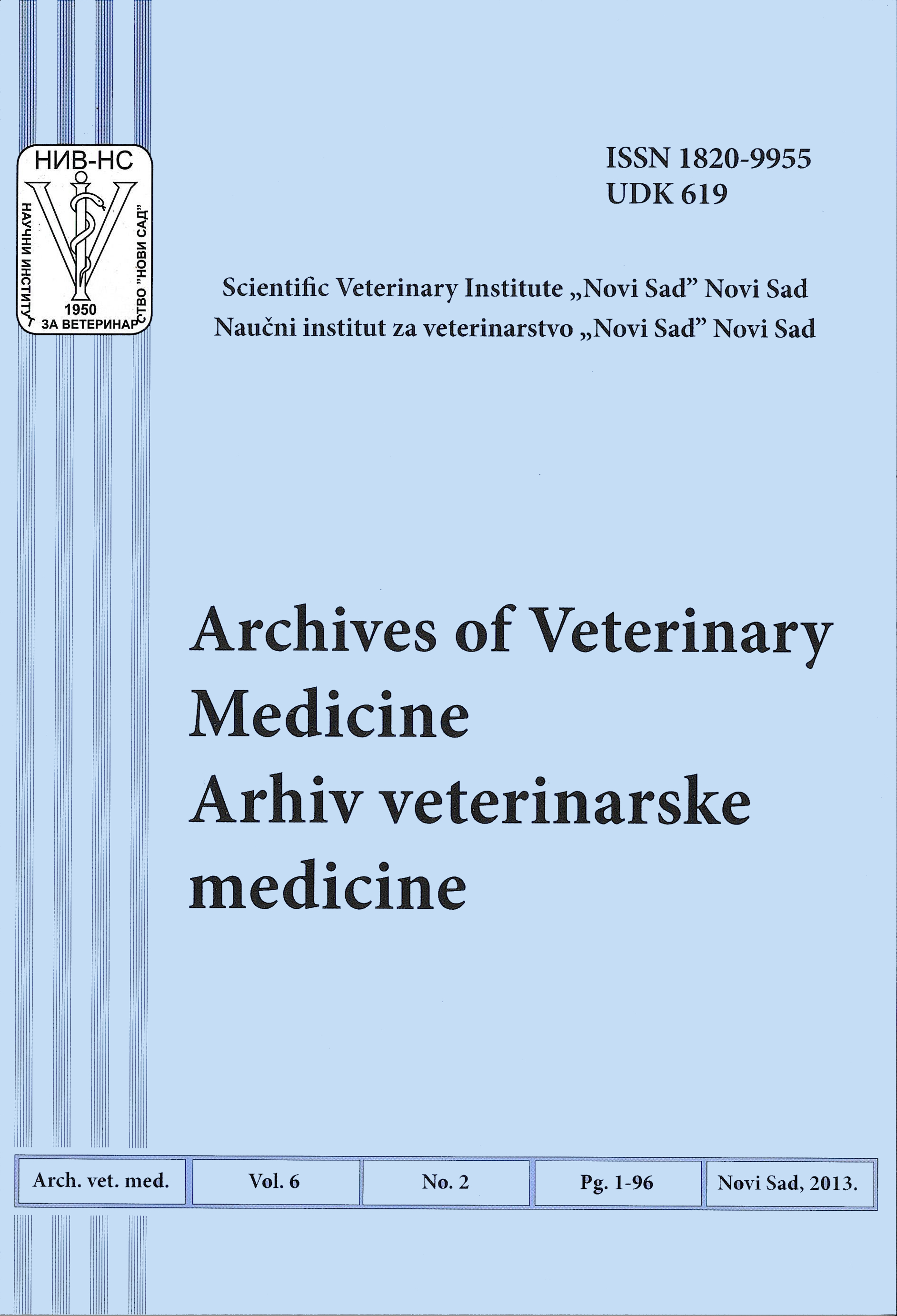 Keywords
Escherichia coli
Salmonella Veneziana
Eurasian griffon vultures
antimicrobial resistance
How to Cite
1.
Milanov D, Fabijan D, Prunić B, Velhner M, Petrović T. ENTERIC BACTERIA IN FECAL SAMPLES OF EURASIAN GRIFFON VULTURES. AVM [Internet]. 2014 Feb. 20 [cited 2023 Jun. 3];6(2):45-53. Available from: https://niv.ns.ac.rs/e-avm/index.php/e-avm/article/view/153
Abstract
Fecal samples originating from 15 Eurasian griffon vultures were collected during June 2012 in the territory of special nature reservation Uvac and examined for presence of enteric bacteria Escherichia coli and Salmonella spp. Salmonellas were isolated from five samples (33.3%) and serologically typed as Salmonella enterica subsp. enterica ser. Veneziana. E. coli was isolated from four samples (26.6%). Antimicrobial susceptibility testing revealed resistance to one and more antibiotics only in E. coli isolates.
Arhives of Veterinary Medicine is an Open Access Journal.
Most read articles by the same author(s)