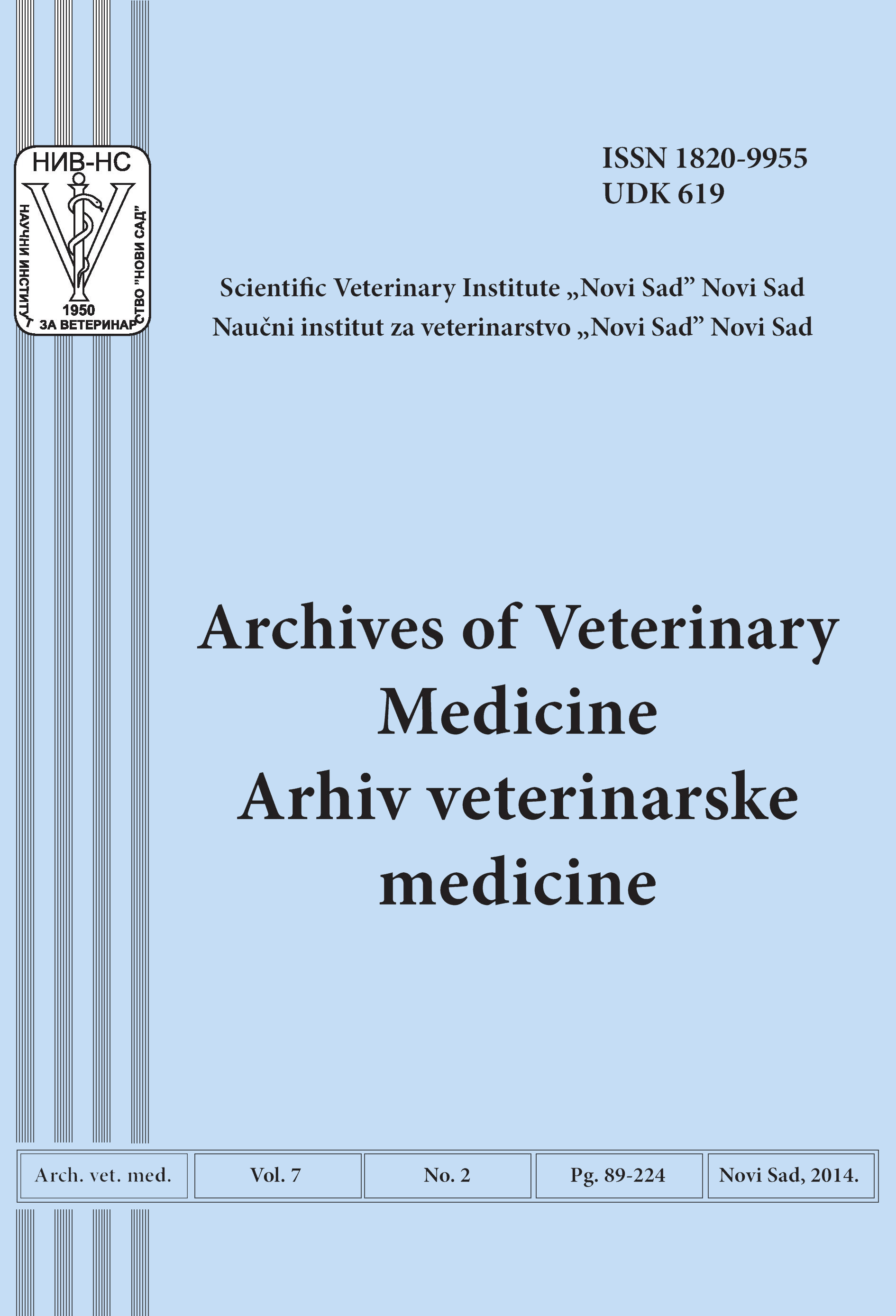 Keywords
bovine mastitis
Candida lambica
System Yeast Plus test
How to Cite
1.
Milanov D, Suvajdžić L, Skoko V, Prodanov Radulović J. RARE CAUSATIVE AGENTS OF MAMMARY GLAND INFECTION: CANDIDA LAMBICA -CASE REPORT. AVM [Internet]. 2015 Jan. 21 [cited 2023 Mar. 22];7(2):123-9. Available from: https://niv.ns.ac.rs/e-avm/index.php/e-avm/article/view/137
Abstract
A brief case report on bovine subclinical mastitis caused by yeast species Candida lambica is presented in this article. Basic cultural, microscopic and biochemical traits of this rare agent implicated in bovine mammary infection are described. Identifi cation of isolates was performed using an Integral System Yeasts Plus test, a commercial kit for identifi cation of yeasts of importance in medicine. Th e available literature off ers only sporadic reports
on C. lambica infection in both humans and animals.
Arhives of Veterinary Medicine is an Open Access Journal.
Most read articles by the same author(s)